Fairuz Deem Premium Online Dubai Abaya Store
Discover the Ultimate Luxury and Style at our Online Dubai Abaya Store
Welcome to our online abaya store in Dubai, UAE, where luxury meets style. Explore our exquisite collection of abayas, including the Fairuz Deem Premium Abaya, available for purchase conveniently online.
Indulge in the elegance of our abayas, meticulously designed and crafted to perfection. Our collection features a wide range of options, from traditional to modern, ensuring there's a perfect abaya to suit your unique taste and style.
Browse through our selection of abayas and be captivated by the sheer beauty and sophistication they exude. Each abaya is made with the highest quality materials, ensuring utmost comfort and durability. Our luxurious abayas are crafted with premium silk and organza, while the intricate crystal embellishments add a touch of opulence.
When you shop at our online Dubai abaya store, you're choosing more than just a garment. You're embracing a fashion statement that reflects your individuality and sense of style. Our abayas are designed to make you feel confident, empowered, and effortlessly stylish.
Experience the convenience of shopping online for abayas in Dubai and throughout the UAE. With a few clicks, you can explore our collection, select your desired abaya, and have it delivered directly to your doorstep. Our user-friendly website and secure payment options ensure a seamless and enjoyable shopping experience.
From casual everyday wear to special occasions, our abayas are versatile and can be styled to suit any event. Whether you're attending a formal gathering or simply going about your day, our abayas will make you stand out with their luxurious charm and impeccable craftsmanship.
Elevate your wardrobe with our luxury abayas that offer a perfect fusion of tradition and modernity. Each abaya is meticulously tailored, ensuring a flattering fit that complements your silhouette. Our collection showcases a range of styles, including the stylish Fairuz Deem Premium Abaya, which embodies elegance and sophistication.
Shop with confidence at our online Dubai abaya store, where we strive to provide an exceptional customer experience. We take pride in offering premium quality abayas that meet the highest standards of craftsmanship and style.
Upgrade your abaya collection with the finest selection of luxury and stylish abayas available online in Dubai. Embrace the beauty and grace of our abayas and experience the convenience of shopping from the comfort of your own home.
Visit our store today and discover the perfect abaya to enhance your style and make a lasting impression. Elevate your fashion game with our exquisite abayas that redefine luxury and embody the essence of Dubai's fashion scene. Choose elegance, choose style – choose our online Dubai abaya store for all your abaya needs.
The inner dress is made of natural silk, decorated with Moroccan satin buttons.
Specification:
Fairuz Deem Premium Online Dubai Abaya Store
4 reviews for
Fairuz Deem Premium Online Dubai Abaya Store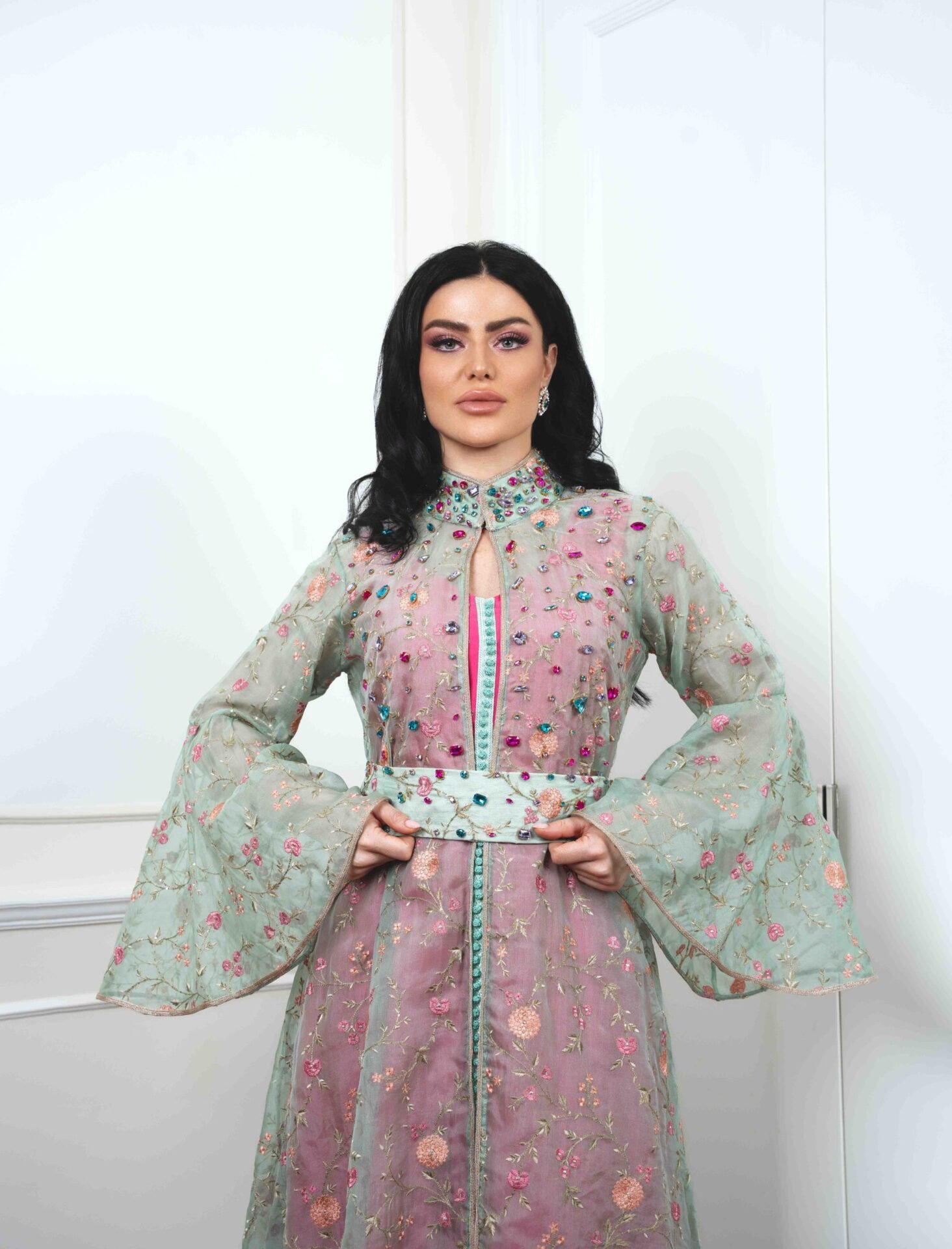 Fairuz Deem Premium Online Dubai Abaya Store